Holistic practices to support all of you
Move from scattered & stressed toward peace & ease
Learn More
Welcome! I am glad you are here. I am Dawn Browning, Ph.D., RYT 500 and creator of HōlSōl Wellness, a vibrant community of women committed to improving their health and creating greater abundance in their lives. My passion is rooted in the power of plant medicine via dōTERRA essential oils alongside the principles of yoga to elevate physical and emotional well-being. How may we serve you?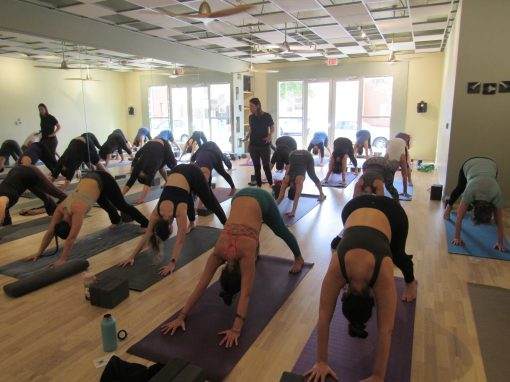 Essential oils can be considered "Nature's medicine." Many plants generate volatile compounds to protect against predators and other threats such as disease. These compounds, extracted as essential oils, serve the same purpose in our bodies.
Yoga is a state of being in which mental and emotional fluctuations cease. It is a practice and a way of life. There is a yoga path for EVERY BODY. Join me to find the approach that best serves your physical and emotional needs.
A mala is a string of 108 prayer beads and can be used to facilitate meditation, satisfy a fidgety mind, or be worn as jewelry. HōlSōl malas are hand-crafted with intention and infused with love. I am inspired to promote self-love and meditation one mala at a time.
"Dawn was professional, deeply caring, and drew from a broad variety of effective tools that could fit within my life. It was a great experience working with her!"
"Dawn's approach truly holistic. She helped heal me in ways that no one else was able to and offered me ways to continue that healing on my own."
"Dawn Browning is a friend, mentor and motivator. Her positive energy and desire to uplift and serve others changed me personally and my dōTERRA business."
Geranium (Pelargonium graveolens) essential oil is a woodsy softly floral aroma that soothes anxious feelings, supports healthy hormone levels, skin and digestive health. Geranium feels like a warm hug and smells like soft, warm, textured, fertile dark soil. It...
read more